Discover more from deadset.press
Pop culture wisdom
Issue 1
"Coronavirus diamonds, you can catch the flu"
4ESydney Panel: When Artistic Expression and Censorship Collide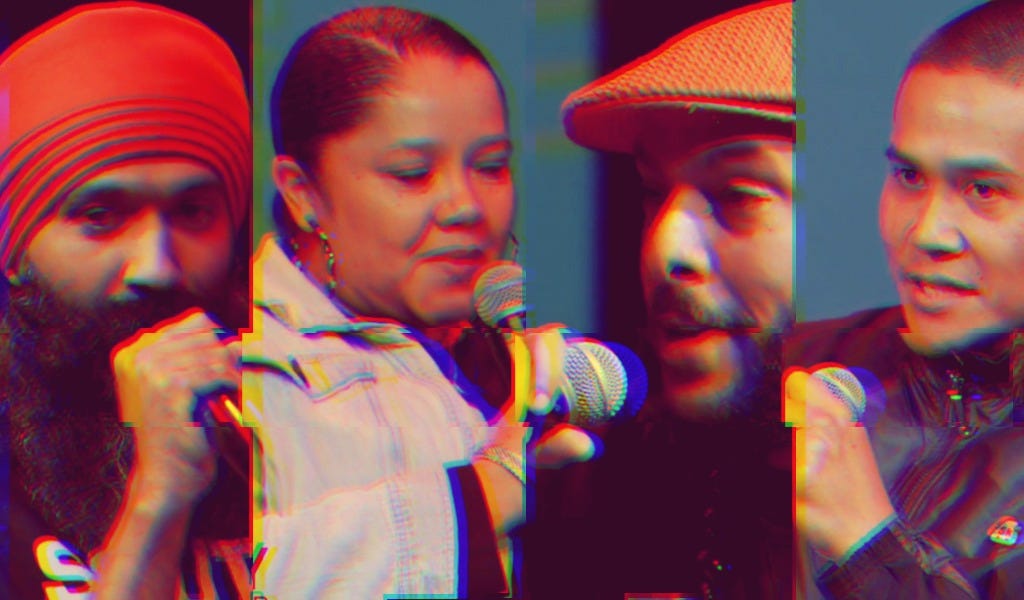 4ESydney is an independent hip-hop and culture festival based out of Western Sydney. Due to the COVID-19 crisis, they had to cancel all live events. Fortunately, they pressed on in the form of online performances, workshops and seminars. This week was a highlight in their program with a live panel discussion on the topic 'When Artistic Expression and Censorship Collide'.
The panelists on the evening were Randy Glazer (The Street University), artist and advocate L-Fresh The Lion, artist manager Ricky Simanjuntak (Onefour, Becca Hatch), and Maxine Johns (writer, journalist, DJ). The discussion was chaired by Thelma 'MC Trey' Thomas and revolved around the ideas of "political fear and protest" as expressed through HipHop lyrics and movements.
The catalyst for this discussion is the ongoing conflict between Australia's highest profile rap group, Onefour, and the NSW police. Quoting their recent feature story in Rolling Stone Australia titled 'Policing the Poets', the panel opened with a discussion on the history of the group and its connection with Street University as a social work initiative.
The team at Street University strive to break down barriers between creatives, industry and community, particularly in marginalised areas like Western Sydney (Blacktown, Parramatta, Mt Druitt etc). Linking up with Randy and co. in the early days, Ricky recalled how he first heard Onefour, knowing straight away that they had their own style, energy that was bound for success. In his words, they simply made "the Australian accent crazy".
Before long, the talent spoke for itself…and the rest is history. (Watch the full-length deadset video essay on the group here).
The remainder of the panel touched on topics such as how race and cultural barriers play a part not just in the Australian police system, but also in the music industry. Artists' ownership of their own narratives is crucial, and the space for these different voices appears to only be in its infancy in Australia.
While Australia doesn't have constitutional protection of freedom of speech in the same way that the US does, we are bound by certain international human rights conventions. However, there has been a creeping authoritarianism in recent years. Whistleblowers, journalists and artists alike have been targeted by the government. Australia's civil rights global ranking even dropped in 2019.
While we are in unprecedented times in terms of platforms available to independent artists and thinkers (such as the whole 4ESydney event itself), L-Fresh acknowledges that Australia has a troubled history with these ideas, citing Yasmin Abdel-Magied's departure to the UK following her comments on ANZAC day in 2017.
Going into 2020, the conversation around artistic expression, race and rap lyrics as expressions of harsh realities will only keep ruffling feathers. L-Fresh spoke on the assumptions people make based on his appearance too, clarifying: "Nah, I just make music about who I am and where I'm from…The fight to be understood is a constant challenge. It's what I won't back down from".
It's a crucial discussion to be had, and one that all panelists agreed must be down both ways. Rather than stamping down with authoritative boots, a discussion with mutual respect between community and police must be had. With Onefour's growing global profile, it seems that tensions are only bound to grow if a reasonable middle ground isn't met soon.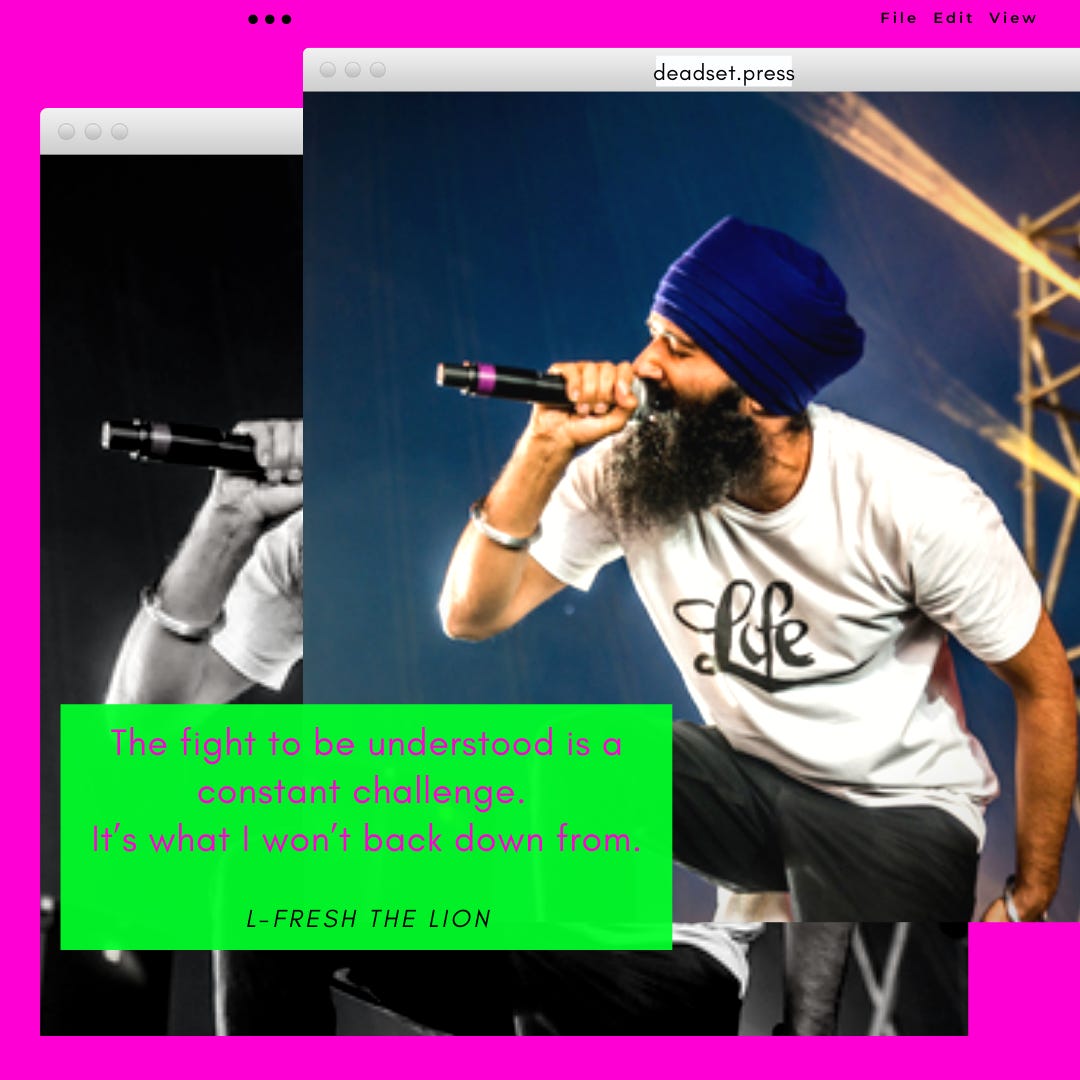 Watch the full panel discussion on FB now.
80s Disco Revival
Despite the post-apocalyptic conditions the world seems to be lurching toward, pop musicians seem determined to bring back the happy-go-lucky vibes of the 80s. The Weeknd's After Hours and Dua Lipa's Future Nostalgia are two of the highest profile recent releases that draw heavily from the synth and disco sounds of the 80s (Carly Rae Jepsen's brand of pop is also soaked in 80s influences, having just released a B-sides album this week as well). Dua Lipa's single 'Physical' was even an overt homage to Olivia Newton-John's 1981 hit of the same name.
Adding to this list of 2020s artists indulging in high bpm and cheesy choreography, Lady Gaga's collaboration with Ariana Grande was also released this week. "Rain on Me" is perfectly engineered for the dance-floor and proves that this 80s disco-pop revival is going to carry us through the end of the world (techno-apocalyptic cyberpunk aesthetics included).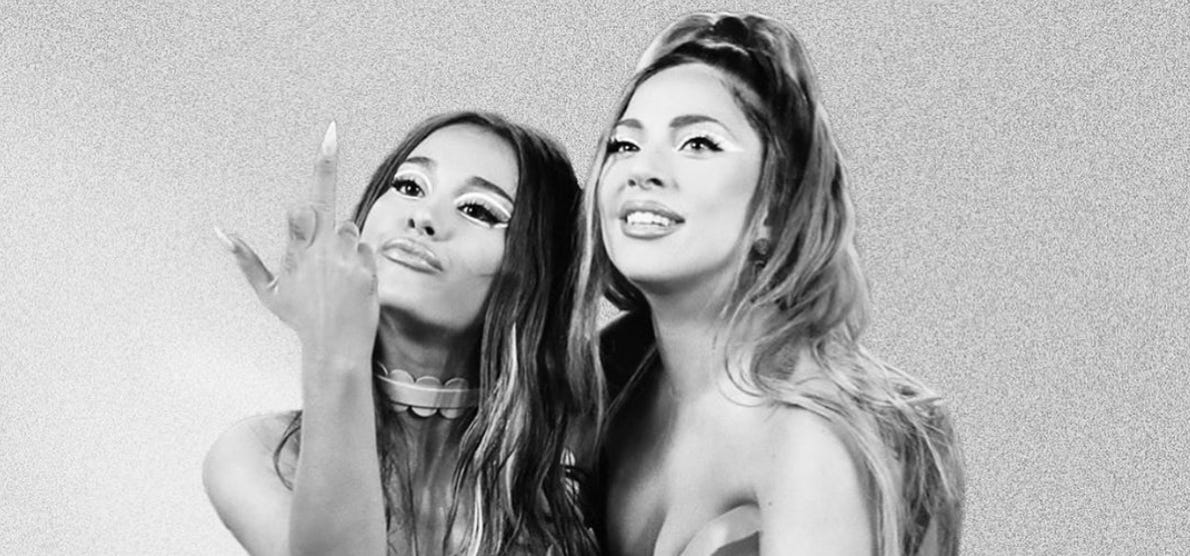 Interesting sidenote: the music video forms another part of Lady Gaga's Chromatica narrative and was directed by Robert Rodriguez (Spy Kids, Once Upon A Time In Mexico, Alita: Battle Angel).
Lana Del Rey vs The World
Speaking of Ariana Grande, pop music's resident art-chick Lana Del Rey posted a note on IG, calling out a who's-who of the top 40 for singing about the repetitive sexualised content.
Now that Doja Cat, Ariana, Camila, Cardi B, Kehlani and Nicki Minaj have had number ones with songs about being sexy, wearing no clothes, fucking, cheating etc - can I please go back to singing about being embodied, feeling beautiful by being in love even if the relationship is not perfect, or dancing for money - or whatever I want - without being crucified or saying that I'm glamorizing abuse??????
Lana went on to express her frustration at the tropes she sees as dominating female singer-songwriter culture. She feels as if her personal take on the female experience is dismissed by critics despite her efforts to simply be"honest and optimistic about challenging relationships".
In a follow-up post, Lana then addressed claims that her note was racist, with critics pointing out the artists she pointed out as being women of colour (*cough Ariana Grande cough*). This, conflated with her mis-wording of "women who look like me led to Lana clarifying in the comments
When I said people who look like me – I meant the people who don't look strong or necessarily smart, or like they're in control etc. it's about advocating for a more delicate personality, not for white woman.
Lana is ultimately advocating for a larger space in the feminist discourse for women to explore fragility and vulnerability. In her second post she explained:
I remain firm in my clarity and stance…[for] self advocacy for the more delicate and often dismissed, softer female personality, and there does have to be room for that type in what will inevitably become a new wave/3rd wave of feminism that is rapidly approaching.
IG Live Interview with LA-Producer Johhny G
I caught up with independent LA-Producer Johhny G on IG Live. We spoke about his career as a budding producer and the waves currently on the west coast scene. Fixated on creating his own music on his own terms, Johhny G achieved that much-coveted goal of going Tik Tok viral with a sample of an indie track by SALES called "Chinese New Year".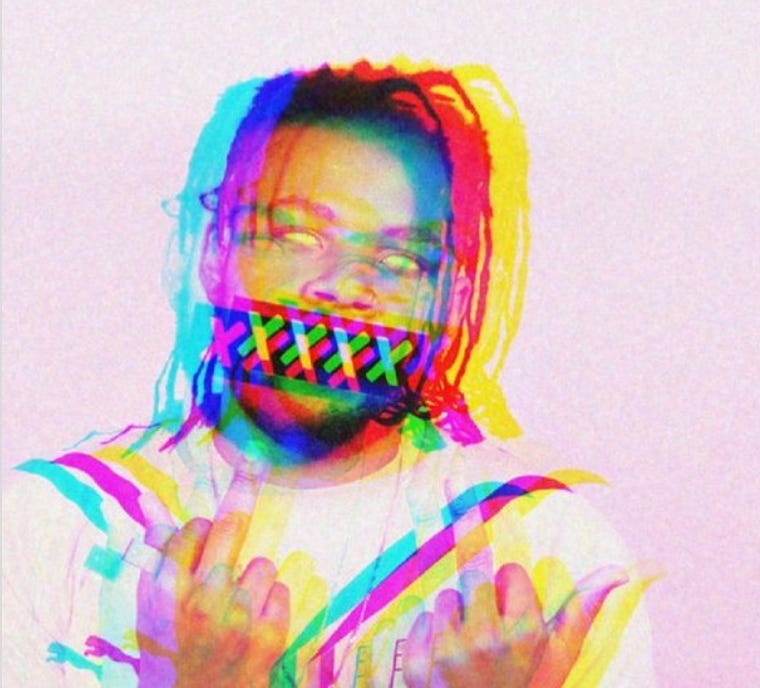 Johhny G explained that his sample, known as "Over It" on Tik Tok, was originally a collab with Youtuber and online personality King Vader. Soon enough it became a Tik Tok staple, with almost 7 million people using his sound clip for their dances.
Whether this viral success translates into concrete musical success is untested waters for artists on Tik Tok. However, Johhny G confirms that for producers now it is undeniable that 'going viral' has never been more accessible.
Tik Tok has changed the process. It's made it easier for you to get heard by the whole world right away…It's basically free promo to the world instantly.
And while there is a formula to creating content, participating in song challenges on Tik Tok, it's also wildly unpredictable for artists or producers to know what works once they press upload.
Johhny did confirm that it is now, at least on a subconscious level, even part of the songwriting process.
I'll make a song now and I'll be like, dang this part right here would go crazy on Tik Tok.
Watch the full interview on IGTV now (skip to the 2:00 mark ) and listen to Johhny G's new track "Do Better" here.
Anthrax and Suicidal Tendencies cover Billie Eilish
Proving that Billie Eilish is the closest thing this generation has to a punk saviour, members of Anthrax and Suicidal Tendencies uploaded this cover of "Bad Guy" as part of their ongoing social distancing series of covers. Pro tip: play it at 1.25x speed for a faster mosh experience.
Worth watching for that sweet little breakdown at the end.
Album of the Week
The 1975 - Notes On A Conditional Form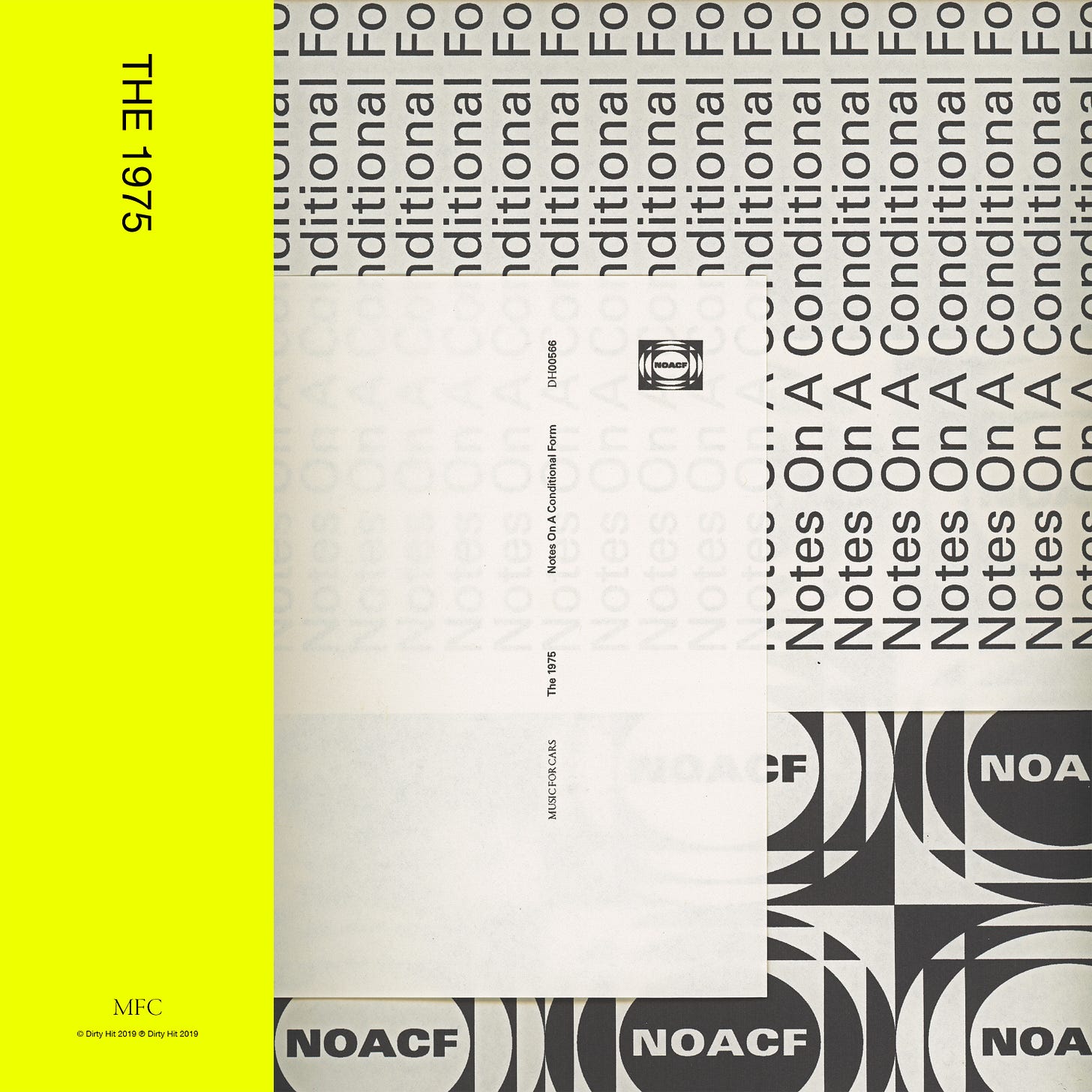 In an age of song snippets and hype tracks, it's commendable that a relatively young band like The 1975 are around to remind listeners the importance of the album as a body of work. At 22 tracks and 1h 20 min, it's definitely an ambitious project. However, it never feels stale as Matt Healy and his "Guys" experiment with almost as many genres - pop, alt rock, punk, orchestra, jazz, techno…it's got everything.
As Healy sings about climate change, gay rights, war, ego, psychological trauma, protest and unrest…the album serves as an auditory collection of notes on our modern condition. It's a perfectly attention-deficit evaluation of the world we live in as seen through the optimistically nihilistic eyes of youth in 2020.
Tweet of the Week
Elon Musk takes the red pill and Matrix visionary Lana Wachowski tears him a new one.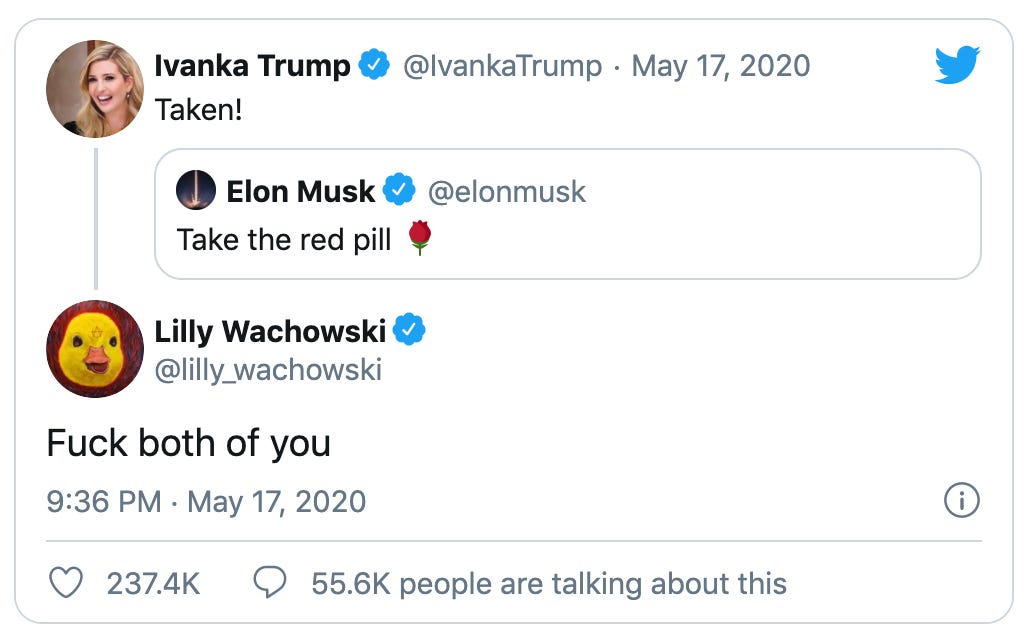 Lyric of the Week
Coronavirus diamonds, you can catch the flu
Trap in bandos, walk in Jimmy Choo
Numbers of the Week
105,290,707 - number of streams on Youtuber and part-time boxer KSI's debut album Dissimulation in one day;

200 and 125 - number of people and number of cars who attended Keith Urban's secret drive-in concert for Tennessee healthcare workers;

20 - age that Eminem's seminal record The Marshall Mathers LP turned;

11 - number of features on Future's High Off Life.
Meme Review
Have some hot OC based on Kanye's rumoured upcoming album:
Links
---
Like this content? Did you learn anything useful? Need help with your maths homework? Leave a comment, let's get a flame war going. Be sure to follow all the socials so I can quit my full-time job: IG, TW, FB, TkTk. Also email us at hello@deadset.press.