Issue 3: A World in Revolt
"Helicopters over my balcony/If the police can't harass, they wanna smoke every ounce of me"
The music and entertainment worlds were already put on hold because of COVID-19. Things took a more political turn this week, -a week that will go down in the history books. From the #BlackOutTuesday campaign, to delaying promotions and releases, to joining the streets, the role of musicians in this time has been put under the spotlight.
Music has always played a part in protest, and vice versa. The very foundation of hip-hop is built on protest and giving voice to the powerless (I wrote about this topic in Issue 2).
Here is a brief timeline of key protest songs and movements you should know:
The Founders
The Classics
The New School
Kpop VS Fascism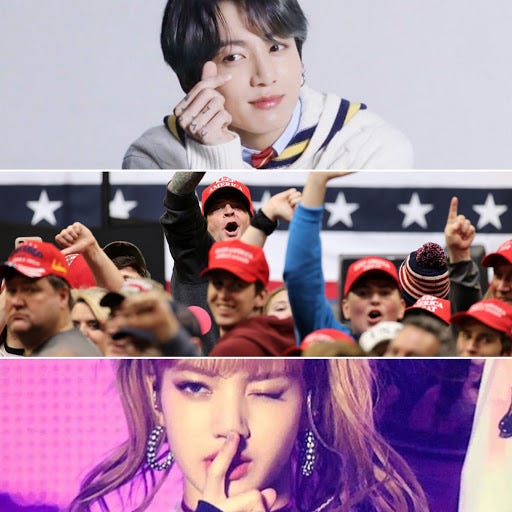 As if 2020 couldn't get any weirder, the online culture wars took a bizarre turn this week in the form of hashtags. Following the controversial #BlackOutTuesday campaign, 4Chan decided to troll the Black Lives Matter movement with their own #WhiteOutWednesday. Kpop fans were mobilised by a Gen Z iteration of Anonymous (more on that another time), flooding the hashtag with fancams and footage of Jungkook and literal white-out. They also managed to drown out #WhiteLivesMatter using the same method.
Also in big meme war news, when the Dallas police department asked citizens to upload footage of protestors to their 'public safety app', Kpop fans once again mobilised and flooded the app with even more Kpop fan footage. The app subsequently crashed.
Why look at footage of rioters when you can watch Jennie do this?
Thirdly, BTS donated $1 million to Black Lives Matter over the weekend. BTS Army responded in kind, and #MatchAMillion spread fast. They were able to raise $1 million in less than 24 hours.
It's no secret that fandoms and Kpop stans can be very toxic in nature, but this past week proved their potential for positivity in a world racked with chaos and division. Who knew that Kpop could save the world?
Think Global, Act Local
As the US grapples with its deep-seeded issues with race, countries around the world are quick to say "Oh that's not us, that's an American issue". Needless to say, that is far from the truth.
In Australia, a movement to address 432 Aboriginal deaths in custody since 1991 has been steadily gaining steam in recent years (sadly that number is already out of date as of the weekend). The global reaction to Black Lives Matter has been the spark that Indigenous activists have been looking for to bring the issue to both a national and global scale.
Local artists have responded in kind. Proud Yuri mob rapper Nooky released a fiery indictment of the Australian perspective titled "432-0" (video below), Becca Hatch marched proudly in Sydney and Sampa The Great performed on the steps of Victorian Parliament.
Be sure to support and follow black, indigenous, and people of colour artists and voices not just in this time, but for all time moving forward. Some helpful accounts to follow are listed in the links below.
Album of the Week //
Run The Jewels 4
Fresh off his impassioned speech to the city of Atlanta, Killer Mike and El-P brought forward the release of their highly anticipated fourth album by two days, releasing it under a 'pay what you want' system on their website. The album is a manifesto of our times, speaking truth to power when it is needed most, full of rage, teaching moments, but importantly optimism and hope in the power of the people.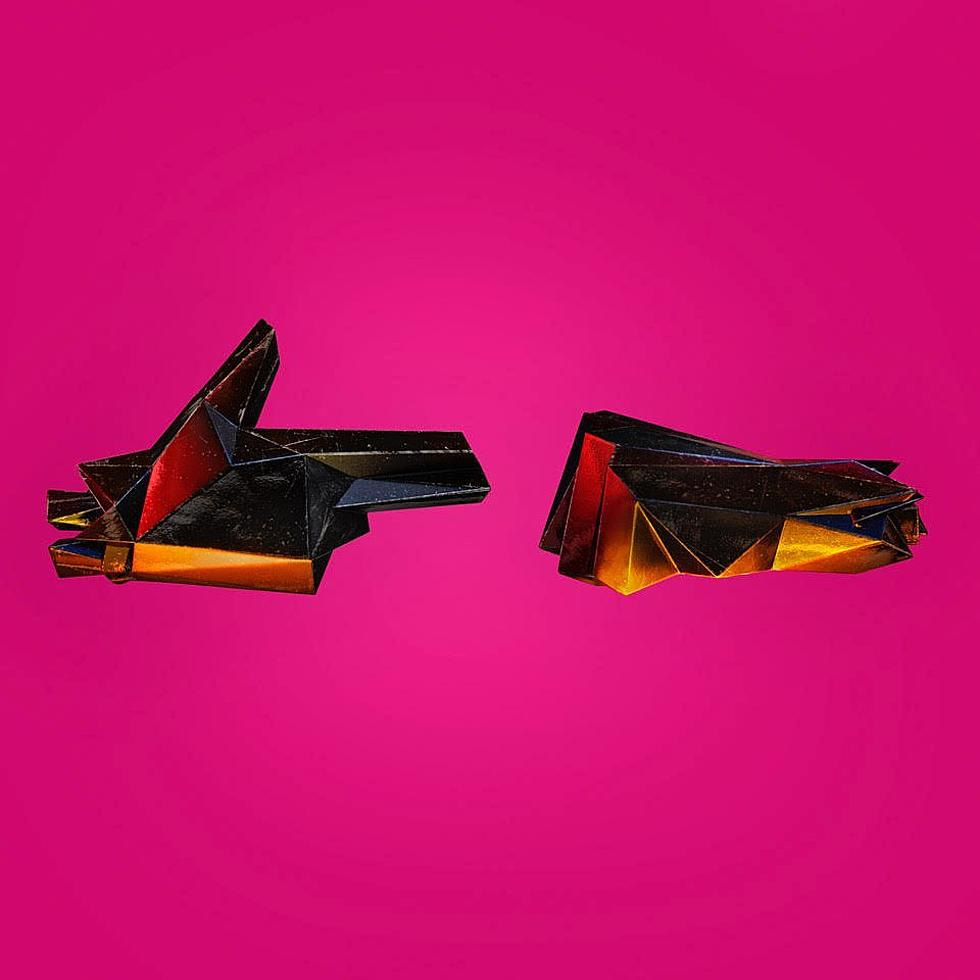 Lyric of the Week
Go to jail and get murdered
Murder was the case they gave us
Manipulate the system so the prison could save us, ayy
Nothin' can save us

- Terrace Martin & Denzel Curry ft. Kamasi Washington and Daylyt
Watch this video 'til the very end:
Dataviz of the Week
With the protests in the streets, it was reported that N.W.A.'s anthem of "Fuck Tha Police" experienced a large spike in popularity. Google trends indeed confirmed that. Here is a graph showing search popularity over the years, plotted by SLoo, PhD. The previous two spikes can also be observed coinciding with major Black Lives Matter protests in the past.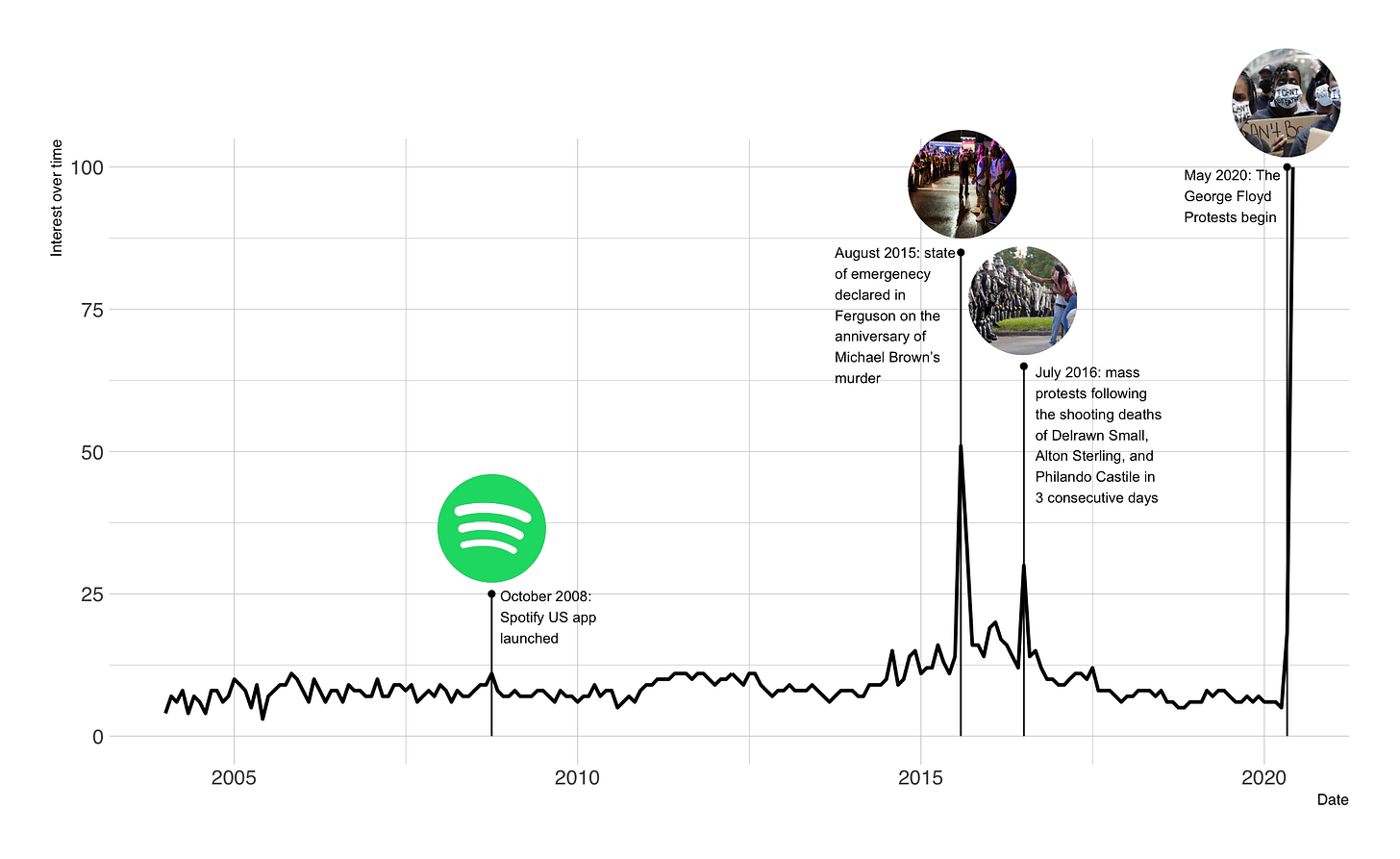 Meme Review
For context, see below.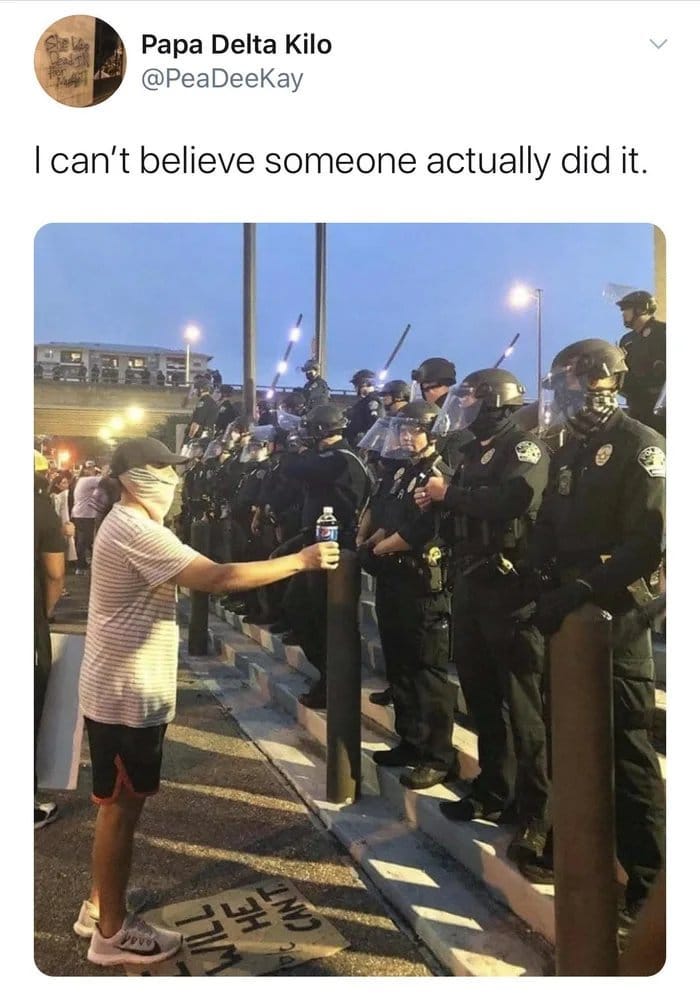 Links