Discover more from deadset.press
Pop culture wisdom
Issue 4
"The world is lucky we just want equity, and not revenge on motherf*ckers"
Compton rapper YG hit the streets of LA, capitalising on the unique opportunity to film a music video during these historic protests. "FTP" ("Fuck the police") is the spiritual successor to his viral 2016 single "FDT" ("Fuck Donald Trump" ft. the late and great Nipsey Hussle).
In one of his lines, he references the Ku Klux Klan, the infamous white supremacist group that has experienced a resurgence in popularity recently. The KKK's infiltration of the police force is a long-standing conspiracy theory, but there is historical evidence that actually supports these claims. Although their widespread influence is waning, police officers have been found with KKK associations as recently as 2019.
The roots of "FTP" is nothing new, and can of course be traced back to N.W.A.'s iconic hit from 1988. YG has breathed a new life into the concept, with a stirring contemporary video to accompany it. Similarly, the idea of the police force brutalising and terrorising black communities is nothing new, and likening this to the KKK is a common lyrical device in rap lyrics.
Here are some ways in which artists have referenced the KKK over the years, either as a punchline or as calling out of systemic racism in the justice system.
YG - "FTP" (2020)

Been tired, fuck cardboard signs, we in the field
It's the Ku Klux cops, they on a mission
It's the Ku Klux cops, got hidden agendas
It's the truth, I won't stop
A$AP Rocky - "Gunz N Butter" (2018)

These days I just practice all the good from all religion
So plead the fifth amendment or you're gonna be the victim
So get up off my YKK, the President a a-hole (Fuck off)
Prayin' for a JFK, all we got was KKK

XXXTENTACION - "#PROUDCATOWNER #IHATERAPPERS #IEATPUSSY" (2017)

Hopped out of jail, made a hunnid bands, mm
KKK, I'm just hanging, man, mm
Childish Gambino - "IV. Sweatpants" (2013)

Got a glass house in the Palisades, that A-K-A
White hood, white hood, O-KKK
Ab-Soul - "Terrorist Threats" (2012)

If we could link up every gang
And niggas is willin' to bear the pain
We'd put the White House lights out today
Okay-kay-kay
We mobbin' like we the black KKK
The Black Eyed Peas ft. Justin Timberlake - "Where Is The Love?" (2003)

Overseas, yeah, we tryna stop terrorism
But we still got terrorists here livin'
In the USA, the big CIA
The Bloods and the Crips and the KKK
Interview // Scythe Gang 666
As emo and punk influences have been seeping into the contemporary hip-hop scene, the reverse is admittedly not as common. Aside from the odd nu metal act here or there, the full potential of experimentation in cross-genre pollination is yet to be explored. One band from Seattle, USA is pushing that edgy envelope to create the world's first 'extreme trap deathcore' project.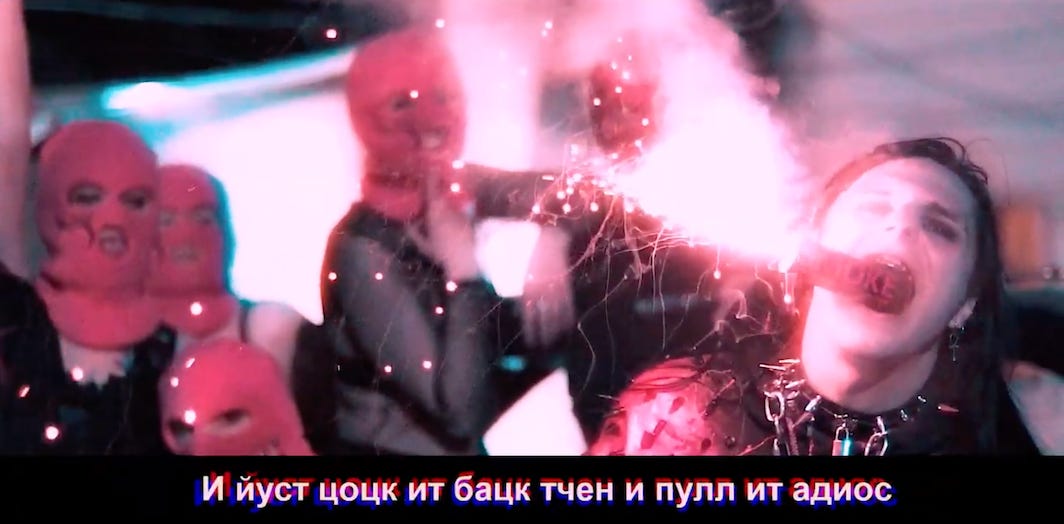 Scythe Gang 666 have a wild variety of influences, and their sound is admittedly not for everyone. I caught up with bandmember skimask the drumgod about the importance of experimentation and how they see the potential in working with a hip-hop mentality in a rock group.
There's an insane diversity of sounds happening under the umbrella of hip-hop with an affinity for experimentation that I don't see nearly as much in a traditional rock/metal settings.

That's not to say every rock band sucks, there's plenty of good shit out there trying interesting things…but if you're not learning from hip-hop right now you're fucking up.
Read the full interview on deadset.
Panel Discussion // Racism in the Punk/Alt Scene
Despite being a subculture claiming to be open and inclusive to all, the punk and alt scene itself suffers from prejudices and unconscious bias. Plenty has been said about Black Lives Matter and the hip-hop scene, but regarding the skinny-jean-ed, black side-fringed amongst us, racism is an issue not usually addressed.
Emo Nite LA hosted a public discussion featuring the likes of Fever 333 frontman Jason Aalon Butler, Issues bassist Sky Acord and writer Hanif Abdurraqib.
Highlights include the discussion on what makes 2020 Black Lives Matter different to movements in the past, Butler's defiant definitions of whiteness and blackness, the difference between anger and rage, the politics of the moshpit, and the discussion on cancel culture (a conspiracy to discredit prominent figures in subcultures, disallowing anyone to grow or change?).
Seeing the idea of whiteness almost risk its own privilege at times, I've just never seen it before, not like this. I may have seen it in piecemeal, I may have some friends or seen a couple of motivational videos on the internet, "Oh yeah this white person came to the hood and did this thing…and did some push-ups"… But that's never been enough for me. I don't want to understate the problem by overstating what we believe to be accomplishments.

This is not enough, it's still not enough…If you got a platform, and you really believe in change, and you believe this is a wholistic sort of advantage that we can all benefit from…then you gotta take more risks.

- Jason Aalon Butler
The whole discussion is almost 2 hours long, but well worth a watch if you know what a Hot Topic. The pull-quotes from Jason Aalon Butler alone are worth the watch (this newsletter's subtitle is from him).
The Kid Laroi ft. Juice WRLD // "GO"
Australia's sleeper hitmaker The Kid Laroi has been building a stateside career with a slow and determined burn. After leaving Sydney to try his luck overseas, he's released viral hit after viral hit. It's a novel approach to a music career, especially for a young kid from the streets of Redfern, but appears to be paying dividends.
Early on in his career, Juice WRLD saw the potential in Laroi and reached out on IG. The two struck up a fast friendship and Juice took Laroi under his wing, even bringing him along as a support on his 2019 tour. With Juice's death in late 2019, not only was the friendship cut short, but a budding collaborative career that showed huge potential.
This posthumous release is another viral hit for Laroi. The video also features behind the scenes footage with Juice, who jokingly says his guest feature is a "$200,000 [birthday] gift lil bro".
Karen // Your Time Is Up
Making full use of their quarantine cabin fever, Sydney duo Deuxronin are hitting their meme stride. They released their Aussie immigrant anthem/ode to mi goreng one month ago, hitting 1 million views on Facebook and even getting a co-sign from Indomie.
Their latest meme hit is a tribute to everyone's favourite villain right now, Karen.
The boys in Deuxronin are better known for their striking visuals and impeccable street style. For them to branch out into a more comedy-oriented style, without sacrificing production or lyrical energy is pretty damn commendable, and shows the importance of versatility and even a sense of humour in today's music scene.
Album of the Week // Crybaby by Lil Peep
This posthumous release highlights the unique space that Lil Peep occupied in 2016, paving the way for a new generation of emo teenagers. It's a re-release of his fourth mixtape, and while back then it hinted at the promising career Gustav was embarking on, now it serves as a sombre memorial of what could have been.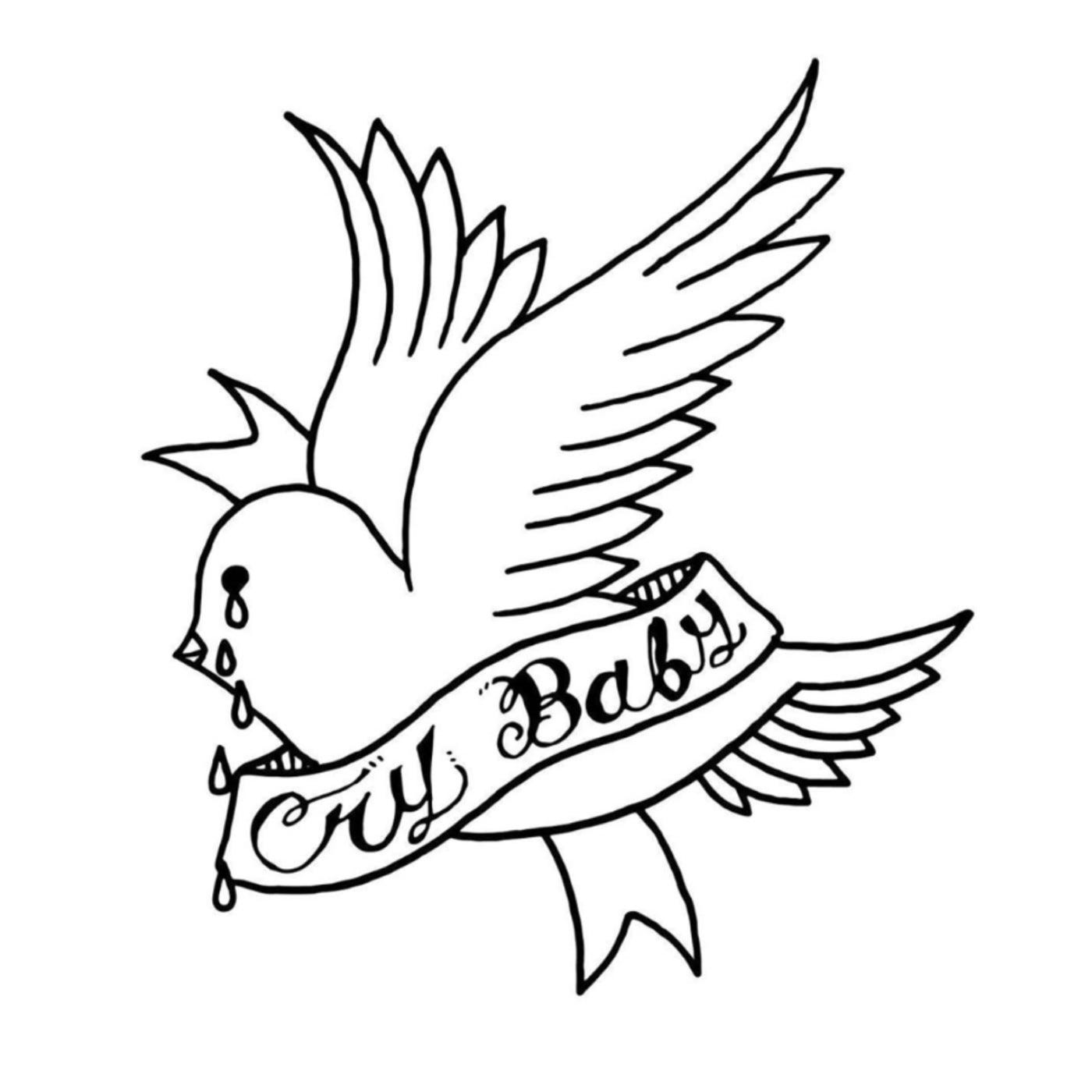 Lyric of the Week
Got the nerve vote King Kunta number 2?
We know it word for word, yeah, Australia love Kendrick
But when I talk about the same shit you get defensive?

- Ziggy Ramo // "White Lies" (originally released in 2016, it now features on his 2020 album Black Thoughts). 
Tweet of the Week
Chance the Rapper responds to the burning down of a Wendy's in Atlanta where Rayshard Brooks was shot down by police (in the parking lot of said Wendy's).
Numbers of the Week
Meme Review
Kenny Beats tracked down aspiring rapper Ray 3 (I assume the 3 is his age…that's what 3 year olds look like right?) and set him up with a home studio when this tweet went viral.
Links
---