Issue 8
I'm doing good // I'm on some new shit
After a brief summertime hiatus, here we are with a wide variety of hot releases and political talking points to explore. At the time of writing, Taylor Swift's surprise album has spent two straight weeks at the top of the charts…and Kanye West's surprise album DONDA is more than two straight weeks late from its original release date…
So let's dive into it!
Taylor Swift & The evolution of pop country realpolitik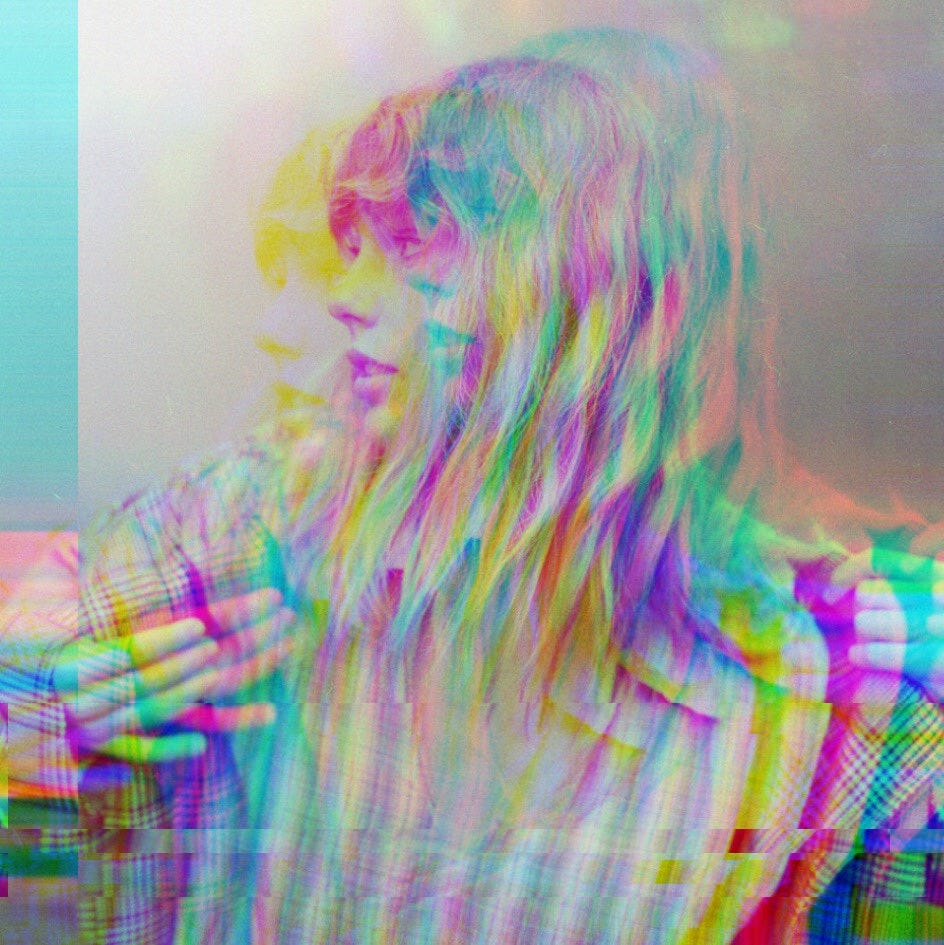 Less than a year since the release of her last album Lover, the blonde one released a surprise album recorded and produced in quarantine isolation. She has taken it back to her storytelling country roots for an album literally titled folklore. Soaked in sepia tones of forestry and lace, the album lives up to its name, and is the culmination of one of the most diverse and successful pop music careers of the past two decades.
Enlisting the help of indie giants Aaron Dessner (The National) and Bon Iver, Swift indulges in crafting multiple narratives from her family's past, books she's read, or other fairytales she's invented, sometimes blurring the lines between fiction and reality. Fan theories abound that folklore is a concept album, highlighting how deeply this album has connected with a fanbase that is already known to be diehard to the core.
All this to say is that Taylor Swift's eighth album will go on to be a defining career moment for the singer-songwriter - it already has 'universal acclaim' with a score of 88 on metacritic.
The timing and political climate these days reminds me of the story of some other pop-country singers who had a very different experience in their careers.
On the same day as Swift's indie-darling cottagecore release, the artists formerly known as Dixie Chicks (now simply, The Chicks) released their comeback album; the not so subtly titled Gaslighter.
17 years ago, Natalie Maines made the daring comment that they were ashamed to be from Texas as a response to then President George W. Bush declaring war in Iraq. Although met with cheers at that performance in London, the group was instantly blacklisted by thousands of country radio stations in the US, boycotted by fans, and dozens of rallies organised to even destroy copies of their album (fittingly, by tractor).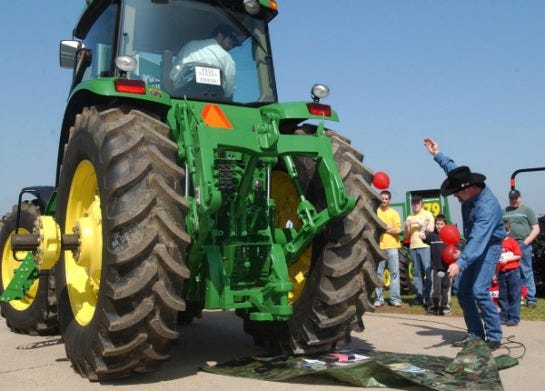 For a genre of music that is stereotypically pro-government, anti-globalist, and dominated by white conservatism, it came as no real surprise. The Dixie Chicks arguably never fully recovered from this controversy. A few short years later, they announced a hiatus. Gaslighter is their first new album in 14 years (and notably, produced by Taylor Swift mainstay Jack Antonoff).
It would seem that speaking your mind in the genre of pop/country didn't come without its consequences. Now in 2020, a very different beast is emerging.
Taylor Swift had maintained a stalwart silence on political issues for much of her career. In the past few years however, she has found a new voice, speaking up for LGBQT rights as well as spruiking a new kind of feminism for her primarily young fanbase. On folklore, she even sings a subtle nod to her kind of "sensual politics" on lead single "cardigan" (read my take on it on Genius. Link below).
How fans respond to these political talking points has changed dramatically in twenty years. Rather than being outcast from the industry, as The Dixie Chicks experienced, speaking out for liberal/progressive ideals serves as a marketing win. Swift's career has never been stronger, and while she may have lost some fans such as Donald Trump, the net gain speaks for itself (the album continues to have strong chart success).
Taylor Swift and The Chicks are in very different levels of commercial success. But the fact that these two artists released two albums at the same time shows how the cycle of speaking out your mind as a female in a patriarchal, chauvinistic environment has come full circle in many ways.
For one country artist, speaking out one's political opinion led to a downfall, but for the other it led to more success and stronger support. There's still a ways to go, but the impact that artists have on political discourse can no longer be discounted, no matter how folksy, blonde or delicate they may appear.
Dave Grohl & Teachers
Rock's perennial Best Dude Ever, Dave Grohl, published an op-ed in The Atlantic vouching for teachers' livelihoods and lives recently. It's a fantastic read as Grohl shares his personal experience watching his mum truly change lives during her years as a teacher (he admits that he was a terrible student growing up. Somehow that's not heaps surprising…)
Posted under the title of "In Defense of Our Teachers", Grohl highlights the absurdity and callousness of a system pushing to re-open schools prematurely. He identifies that teachers are a unique breed and need all the support we can give, even if the US government has no idea what it's doing.
Every teacher has a "plan." Don't they deserve one too?…because that's what teachers do: They provide you with the necessary tools to survive. Who is providing them with a set of their own? America's teachers are caught in a trap, set by indecisive and conflicting sectors of failed leadership that have never been in their position and can't possibly relate to the unique challenges they face. I wouldn't trust the U.S. secretary of percussion to tell me how to play "Smells Like Teen Spirit" if they had never sat behind a drum set, so why should any teacher trust Secretary of Education Betsy DeVos to tell them how to teach, without her ever having sat at the head of a class?
You can also listen to Dave read his whole essay on the Foo Fighters official Youtube channel.
Kanye & The US Presidency
The date is Monday August 10, and Kanye West is mired in more and more controversy by the minute. It's exhausting trying to keep up and argue either for or against the situation, so here is a bullet-point rundown of what I have been following:
Onefour & Good Ol' Mounty
Australia's realest are in the midst of recording their debut EP. The first single is a proud declaration for the group that they're much more than a viral flash in the pan.
"Home and Away" is a hard-hitting, witty take on growing up on the 'wrong side of the tracks'. Using the iconic Aussie soapie as a lyrical cornerstone, the boys reference the stereotypical view people have of Australia (blonde surfer types, idyllic coastal communities) with their experience in Mt Druitt.
(Fours up) Yeah I come from Mounty
That's home of the Brave
Out here we at war with the cops like Brax
But this ain't home and away
I didn't grow up round all those beaches
But I still got bro's at the bay
Pull up bang spray, do dat do dat gang gang
Onefour is arguably Australia's hottest rap export at the moment. Personally, living abroad, I can attest to the fact that nobody knows anything about Australia outside of kangaroos, beaches and Steve Irwin. Presenting this side of Australian music is not just an exciting chapter in local rap history, but serves as an important step in showing the vibrant and vital multicultural landscape that is Australian life.
"Home and Away" will be the opening track of Onefour's debut EP slated for a late 2020 release. It was produced by some of Sydney's finest, including Willstah and i.amsolo, with whom I spoke with in an IG Live interview recently! (See below)
Interviews // iam.solo & ALICE
I spoke with two very different but exciting independent artists in recent weeks. ALICE is a budding RnB singer based in LA, shedding Kpop stereotypes to create a space for Asian Americans in the music sphere. As hardworking as she is vivacious, her latest single "Smoke It Out" is a verified bop about the harsh times that is 2020.
In the midst of all the racial tensions, political strife and anti-mask/karen nonsense, ALICE wanted to just make a tune to remind everyone…why can't we just light up and chill together?
Here's her insight into how 2020 shaped up for her as an independent artist:
Well I definitely had high hopes for this year! And while every single show I was supposed to be a part of was cancelled, a lot of gigs and opportunities are now gone, I am thankful for this year. And I say that because this nation truly needed an awakening.

I understand that now is a heavily divisive time, but we needed this. We needed to wake the fuck up. We needed to bring attention to problems that are bigger than ourselves. We needed to become aware of our surroundings that we ignore everyday. And as human beings we are selfish and self serving, therefore it took riots and protests and a pandemic to get us to this place.
Read the full interview on the main blog!
Meanwhile, I also spoke with Sydney producer extraordinaire i.amsolo (real name Solo Tohi) about his come-up as a b-boy now producer (almost by accident), his views on the explosion coming out of Sydney right now, and his experience working with Onefour and other local artists. To watch the full interview chat, check out the IGTV channel (write-up coming soon!).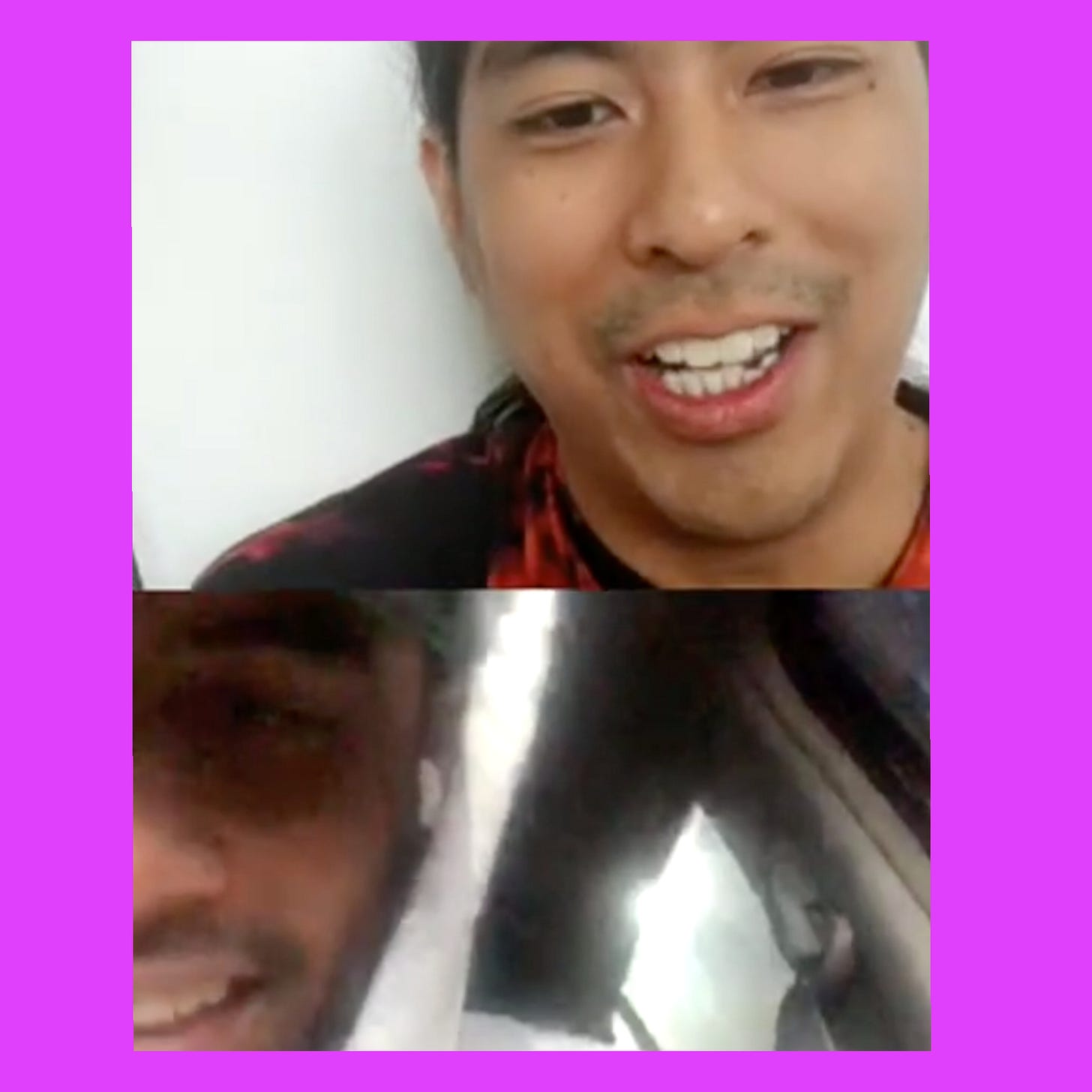 AOTW // Tkay Maidza: Last Year Was Weird, Vol. 2
If even the bald one gets so excited, emphatically saying that it's just "hit after hit after hit after hit", you know there's something special. 2020 seems to be a year in which women are doing the big moves, and this release is another one to add to the list. While much of the attention is focusing on acts like Onefour, HP Boyz, and The Kid Laroi, Tkay reps hard for the Aussie women with Last Year Was Weird, Vol. 2.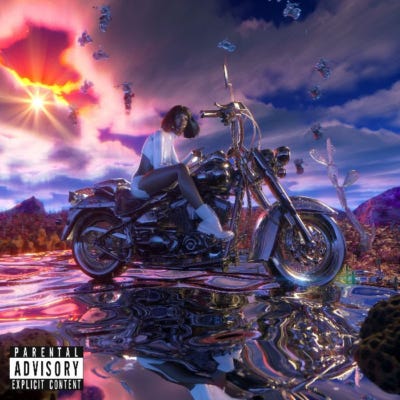 Tweet/Meme of the Week
#KrisJongUn #FreeYe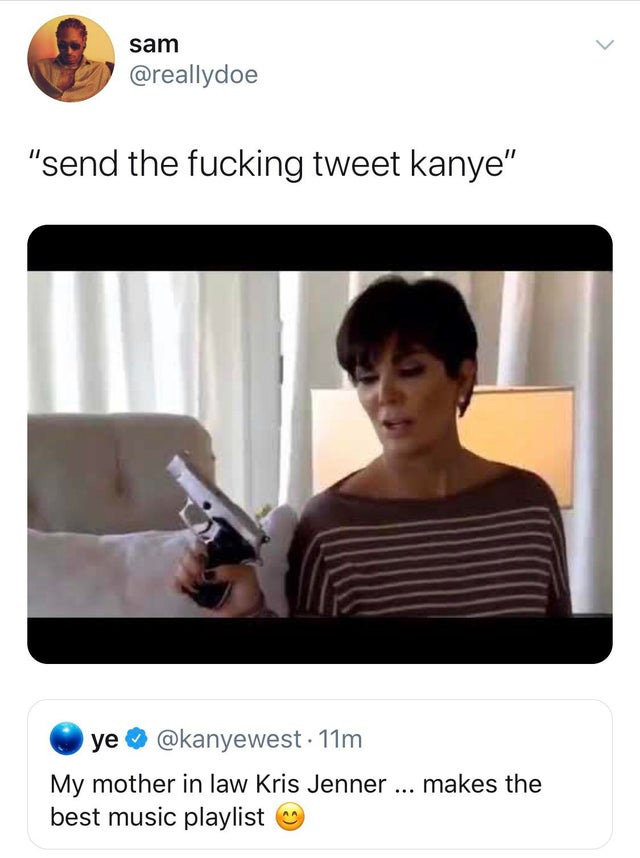 Links